Independent Living
Independent Living offers seniors the enjoyment and excitement of community style living. Let us take care of daily responsibilities such as cooking, cleaning, and laundry. This provides our seniors more time to enjoy social events and gives them time to pursue new interests. Our continuum of care allows residents to stay in their apartment, if their care needs change. For every new resident, we complete a thorough health assessment, which provides the starting point for an individualized care plan.
Assisted Living
Barton Creek Senior Living is an engaging senior living community that encourages residents to be enthusiastic about this new chapter in life. Our assisted living care team is on site 24 hours a day. The services we provide support seniors who need assistance with activities of daily living (ADL's). We provide attentive, individualized care that enables our residents to thrive in body, mind, and spirit. We believe that care is more than just a helping hand. Our residents are given the opportunity to age in place while staying active, eating well, and connecting with others each day.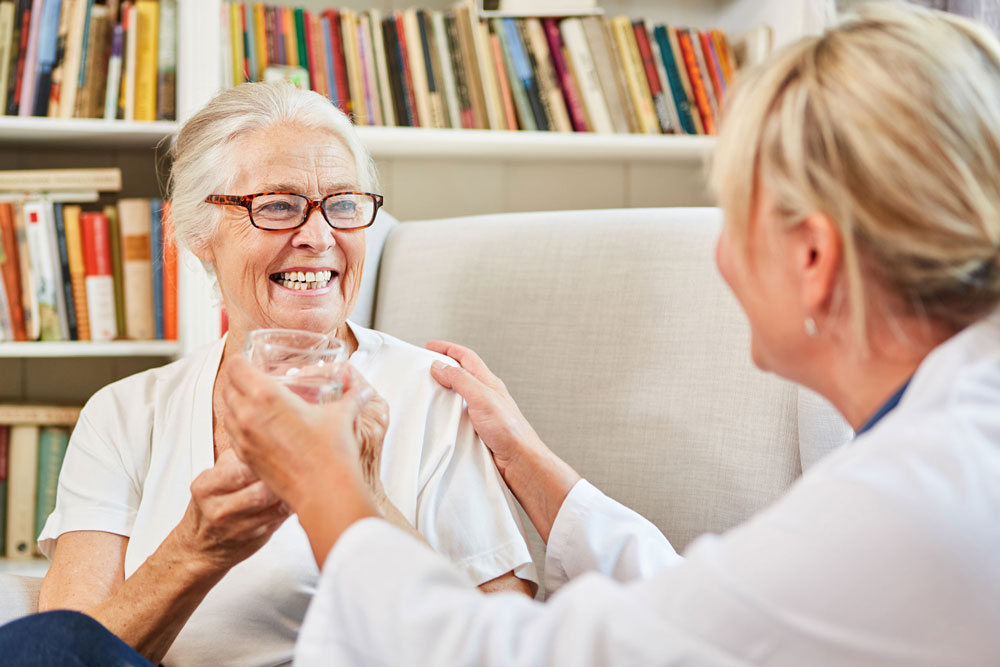 Short-Term Care
Barton Creek Senior Living offers convenient short-term respite care services at an all-inclusive daily rate. Short-term stay residents will receive the same amenities during their respite as our residents who proudly call Barton Creek home.
You might consider short-term respite care when you need:
Support after a hospital stay
Continued short-term rehabilitation after a skilled nursing stay
A place to stay when an emergency has made your home unsafe or uninhabitable
A short-term respite care stay can also help you experience what Barton Creek senior living has to offer. This is a great way to see how you fit in with our current residents before you decide to become a full-time resident.
If you are a caregiver, you might also consider a short-term stay when you need a break — whether it's for work, a vacation, or just a much-needed breather — and you don't want to leave a loved one who is not fully independent.